SARAH'S AWARD
If you would like to win my award please read through the rules below and if you think your site qualifies please fill out the form.
I used to go through the applications every week but I don't always have time for that. I now go through the applications when I have time so if you do apply for my award it may be a few weeks before you hear from me.
I may also give the award to sites I like while adding sites to the Crafty Ring or the Sarah Webring or any other sites I might come across. If you win my award I will send you the colour you have chosen in the form below.
Rules for my Award:

1. It must be a personal site, no commercial sites allowed.
2. It must have original content and not just be a list of links.
3. It must not take too long to load.
4. All links must work and there should be no broken graphics.
5. NO explicit adult sites, racism, pornography, or bad language.
6. If your site has frames I would prefer it to have a "non-frames" version as well.
7. Although not compulsory, I would like it if you signed my guestbook. The links to both are below the form.
8. In return for this award I ask that you provide a link back to my site.
If your browser does not support forms or you have a problem with this form please Email Me with the details requested in the form below.
Award made by Becky Thanks Becky!!
---
Winners of my award
Try out my Geocities Guestbook!
Sign Guestbook
View Guestbook
Try out my new Bravenet Guestbook!

---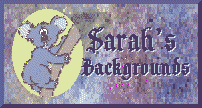 ---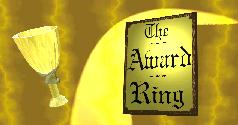 This Award Ring site is owned by Sarah.

[ Next Page | Skip It | Next 5 | Prev | Random ]

Want to join the ring? Get the info.