WEBRING INDEX
If you came here from a webring you can visit the rest of my site by clicking here

To continue on your journey choose the webring you are following from the lists below and click on the page number above it. Thanks for visiting.
---
Below is a list of webrings that I am a member of but can be found on other pages in my site. Just click on the name to go to the page the webring is on.
The Award Ring
The Ring of Awards
The Apply Today Webring
Awards of Quality Webring
The Holiday Chat Ring
The Crossing Stitches Webring
The Crafty Ring
Teagle's Cross Stitch Gallery Ring
Cross Stitch Obsession Ring
Aussie-Kiwi Stampers
Kemik Kross-stitch & Krafts
Up In Stitches
Shelley's Needlework Webring
Embroidery
The Graphics Group and Beyond
The Seasonal Graphics Webring
The Free Web Graphics Webring
The Ring of Free Graphics
The Sherriberry Ring of Graphics
Designs of the Heart
The Webring for Webring Managers
The Ring of Masters
The Award-Winning Homepage Webring
The House of Awards Ring
Web's Wonderful Women
The Love and Marriage Webring
Women of Strength and Inner Beauty Ring
Random Acts of Kindness Ring
---
You are visitor number
to this page since 28th November 1997 (this site had over 7700 visitors when the counter was reset.)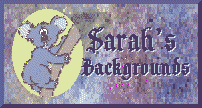 The Links Page | My Awards Page | Photo Album

Home
---
This page hosted by

Get your own Free Home Page