My Award Winner's Page
Below are links to the sites that have won my award. Congratulations to all of you!
I checked all the links to the winner's pages on 12th July 2000. Those sites without links did not have their pages up anymore or have moved. If you find a link not working please email me.
Daryl's Cocktail Page
BeckyJ's Place
Amelia's Astro Galaxy
Nemo Nox Cyberhome
Elsangel Memorial Garden
Cherokee County Webmaster
My Little Home On The Web
Oz-chic's Homepage
Pat's Page For Kids And Parents
Gina's Place
Scottish Radiance - A Hebridean Journal
Ghostwolf - Out Of The Abyss
Tequilacat's Homepage
Big Boy's Homepage
Ye Ole Homeplace
Pinkheart Flower's Art
Hope's Writing Page
Nana's Scrap Room
Becky's Cosy Home
Orphan from the Mousepad Orphanage
*Baby* and Stallion's Homepage
Mummy1's Personal & Family Page
Mums On The Go
Love Never Dies - A Tribute to Geordi
The Jaspers Family in Australia
Justin Langer
Dedicated to Australian and West Australian cricket player
Angelsnote Inspirational Song Pages
American Terror Twin's Homepage

The Douglass Family Home Page

Silesian Cramer Lowchens
---
Apply for my award
---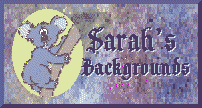 ---
My Photo Album
My Awards Page
The Links Page
My Webrings
---
This page hosted by

Get your own Free Home Page